Calling All Local Artists
This is a chance to share your work in a non juried show.
Open Wall is a great opportunity for artists who would like to get their work out there for the first time as well as for seasoned artists. Sculpture, jewelry, pottery and fiber art are welcome along with  paintings and photos. You can bring in two works if they are 18′" x 20″ or smaller, or one if it is larger.  The work needs to be suitable for viewing by all ages. There is no fee.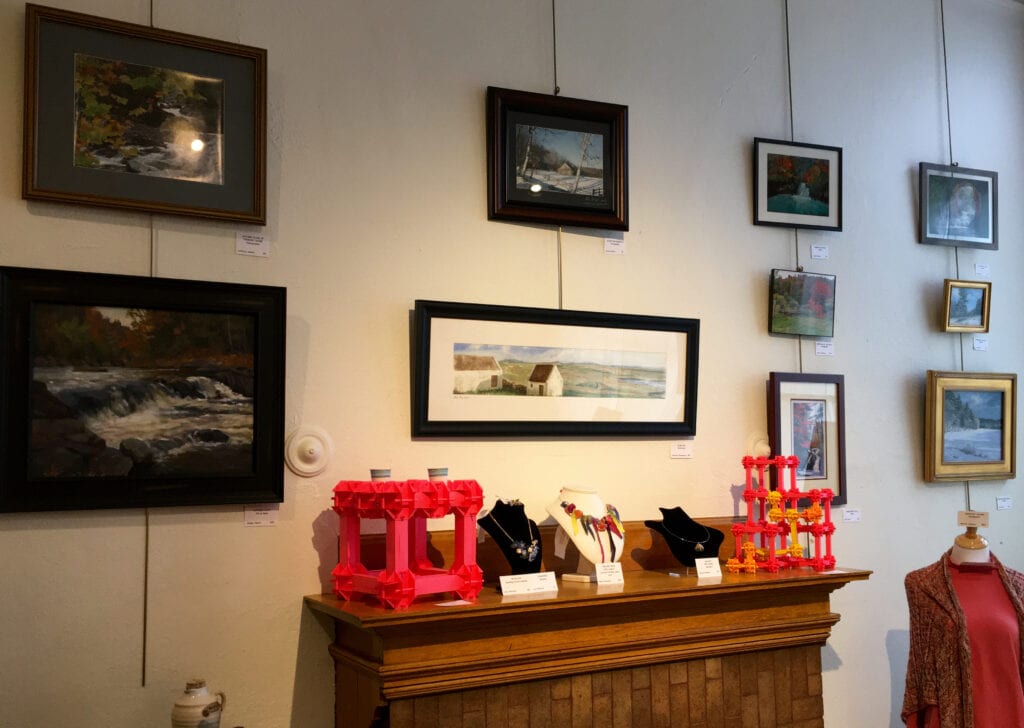 Current Open Wall Show - Full Spectrum
We regret that due to necessary ceiling repair in the Open Wall room that Full Spectrum had to be taken down and carefully stored. We'll announce when it is rehung, This show includes beautiful photographs, graphite drawings,paintings, sculpture, mixed media,and fiber art.       On display until October 13.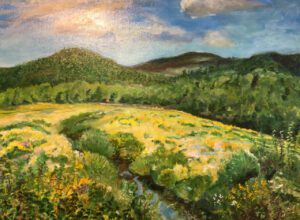 Looking North 2 oil painting by Patricia Tracy Dow Beveridge from current Open Wall Show, Full Spectrum.
The Open Wall in the Gallery at the VAULT is open to local artists to display their work in a non-juried show. All ages and all levels accepted. 
Upcoming Open Wall Shows and Guidelines