Calling All Local Artists
This is a chance to share your work in a non juried show.
Open Wall is a great opportunity for artists who would like to get their work out there for the first time as well as for seasoned artists. Sculpture, jewelry, pottery and fiber art are welcome along with  paintings and photos. You can bring in two works if they are 18′" x 20″ or smaller, or one if it is larger.  The work needs to be suitable for viewing by all ages. There is no fee.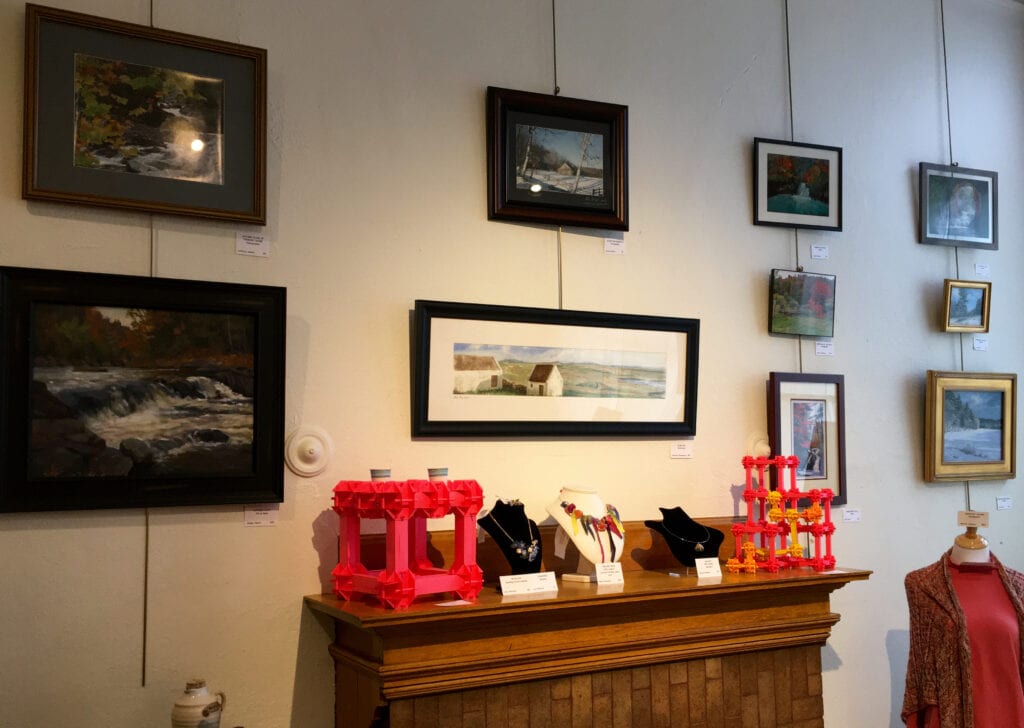 Current Open Wall Show - After the Rain
This show includes beautiful photographs, graphite drawings,paintings, sculpture, mixed media,and fiber art.       On display until July 21.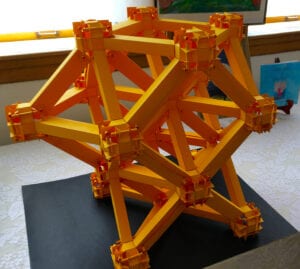 The Open Wall in the Gallery at the VAULT is open to local artists to display their work in a non-juried show. All ages and all levels accepted. After the Rain until 7/21.
Commentary paper construction by Dan Keebler. Dan explains: "Originally it was a completely symmetrical tower, but I had a few extra pieces left over, so I added them on one side, making an offset. Then I thought of calling it Big Bird, as the offset could be a yellow beak. So it become a talking-head, hence "Commentary". I always do the name last. For me the main interest is in the joints and the repeating shapes. I generally try to avoid using glue, so that I can work experimentally, editing the structures as I go along.
Upcoming Open Wall Shows and Guidelines